In a stunning move the Chicago Bulls let go of one of the best coaches in the league due to a number of concerning injuries. While TOR GM Blackice didn't make any major moves at the trade deadline he immediately saw an opportunity to upgrade the coaching staff and proceeded to make a bid on the highly rating free agent coach. The Spurs also made a bid but D'Antoni decided to go with the Raptors offer and is positioned to lead this team into the playoffs.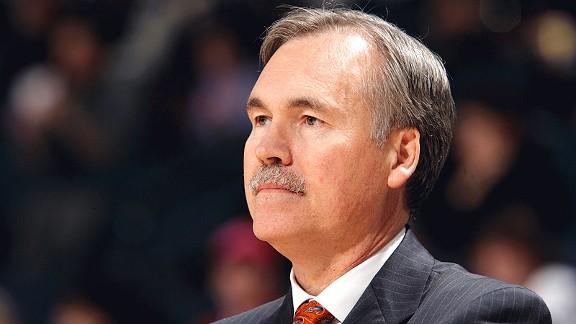 Mike D'Antoni had this to say
Well we had a great team in Chicago and I thought I'd be paired with Bulls GM "Marcos" for the long run but I am thrilled to have another team with playoff aspirations and this team has the talent to make it deep in the postseason. I will have to find a way to maximize the teams offense which is my specialty and we have the defensive talent to be top 5 in the league on that end of the court when it's all said and done.
The Raptors are riding a 4 game winning streak and are positioned to make a run at the 4th seed.