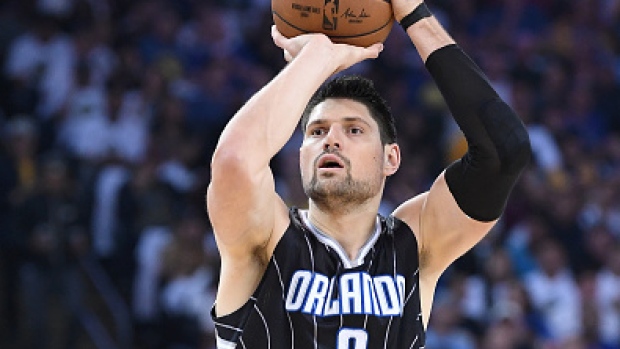 In a bizarre incident during the
Magic's 139-108 W vs New Orleans in Paul George's return
, C Nikola Vucevic leaves the bench to undergo tests due to concussion protocol.
As Vucevic jumped off the bench to celebrate the team's effort, he slipped on a wet spot on the sideline falling to the floor bumping his head on the knee of reserve GF Wes Iwundu.
Although Vucevic saw
no playing time
on the court he will be out 3 days with a concussion.
Or at least this is one scenario that caused a guy who didn't play to get injured?